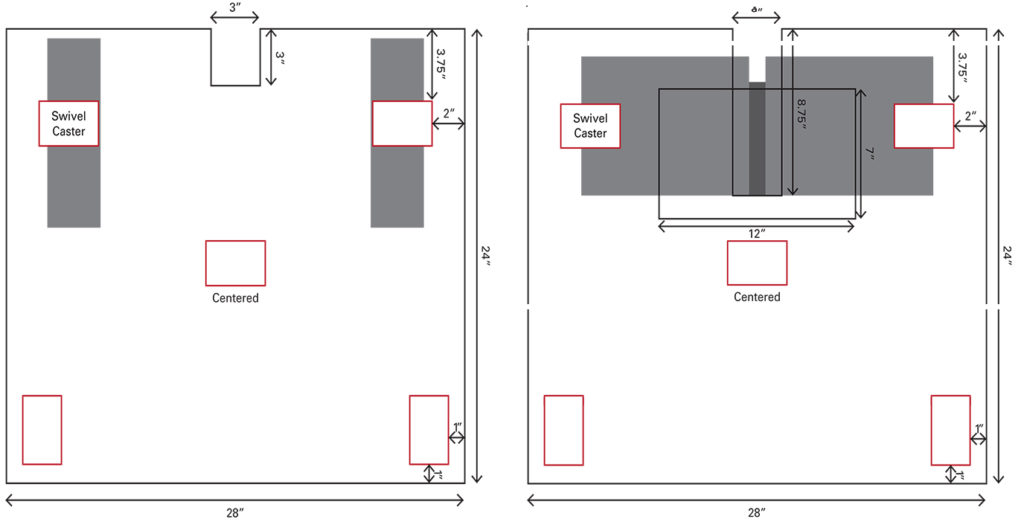 ---
Hardware list for two dollies:
(4) 3" Swivel Casters
(6) 3" Total Locking Swivel Casters
(40) Flat Head Socket Cap Screw, 5/16″-18 × 1-1/4″
(40) Locknut with External-Tooth Lock Washer, 5/16″-18
(1) Countersink Drill Bit Collar.
It is important to not drill deeper than what is necessary with the countersink. A drill press is recommended so the correct depth can be set.
(≈10) 1.25" wood screws to attach 7×12" plate to dolly