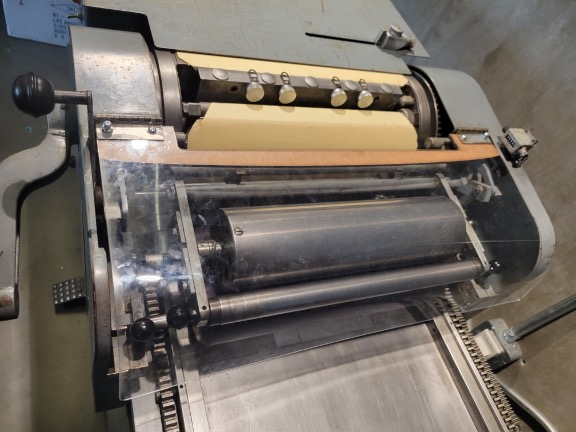 On a recent trip to Cambridge, Massachusetts, I met Cameron Nobile, the Digital Fabrication Lab Manager at Lesley University's College of Art and Design, who helped me repair a Universal I. With the resources at his disposal, we discussed his replacing the cracked clear acrylic dust cover. From the photo, one can see the nice job he subsequently did. I've asked him to share his vector files and to write a description of the production, which follows:
To make things a little easier on myself, I used a thinner acrylic (~0.125″) and then laser cut a hardboard piece to beef it up at the hinges and spread the load from the screws.
For forming the plastic, I digitized a trace of the original curve and then lasered an interlocking cardboard model to clamp the acrylic to while hitting it with a heat gun. The yellow tape in the photo of the bending form is just a Kapton heat-resistant tape (probably not necessary, but I had a big roll collecting dust, so I threw it on.)
I also used an overlong machine screw with jam nuts to adjust the two outmost screws to create clearance between the acrylic and the oscillator. It seemed to want to rest on it otherwise.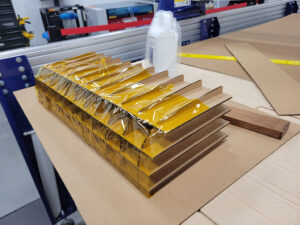 ---
Vector files (.svg)
Drag graphics to desktop. Files may open in large view.
---
---