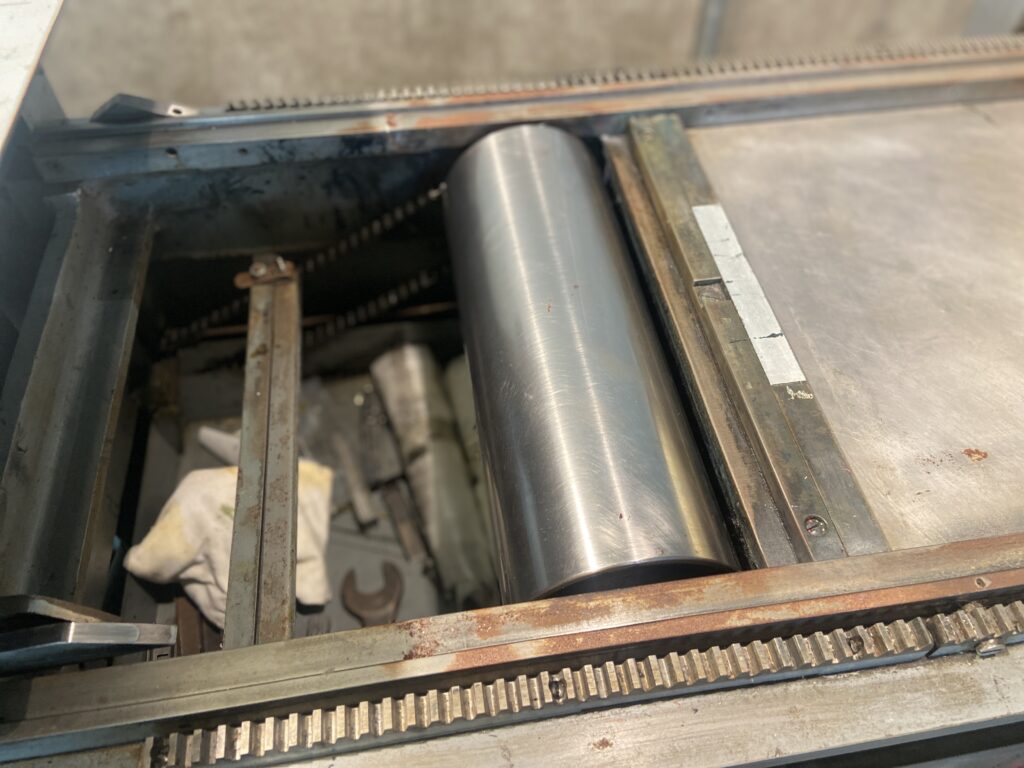 I traveled to Cambridge, Massachusetts, earlier this month to make press repairs at four print shops. At Lesley University, the main concern was an unlevel ink drum. I had anticipated that one of the ink drum bushings (F-760) had broken or slipped into the drum's hollow. After removing the drum, my assistant, Chris Bradford (a Museum of Printing volunteer), and Lesley faculty Elysabeth Cianci found that someone had replaced both original wood bushings (lignum vitae) with nylon bushings which were in good shape.
Cameron Nobile, the Digital Fabrication Lab Manager helped by smashing the old wood bushings in the drum that had been tumbling inside for several years.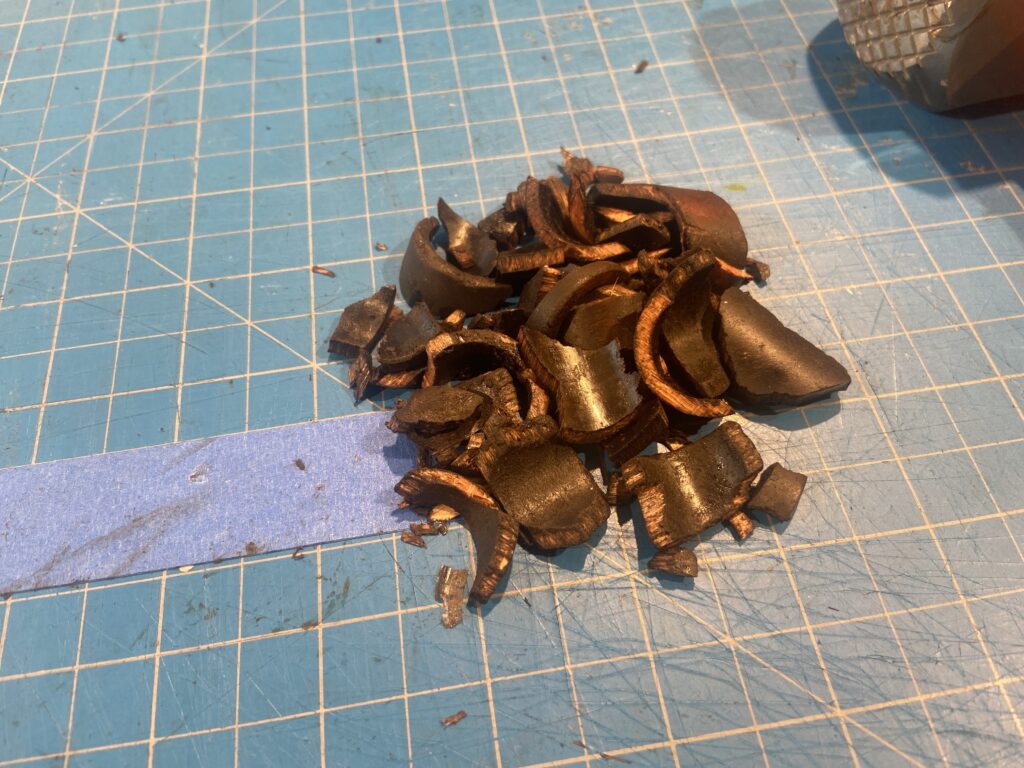 However, we found wear on the shaft that passes through the bed casting and drum. This wear was only on the top half of the shaft's circumference, at the place where the bushings spin on the far non-operator's side of the press.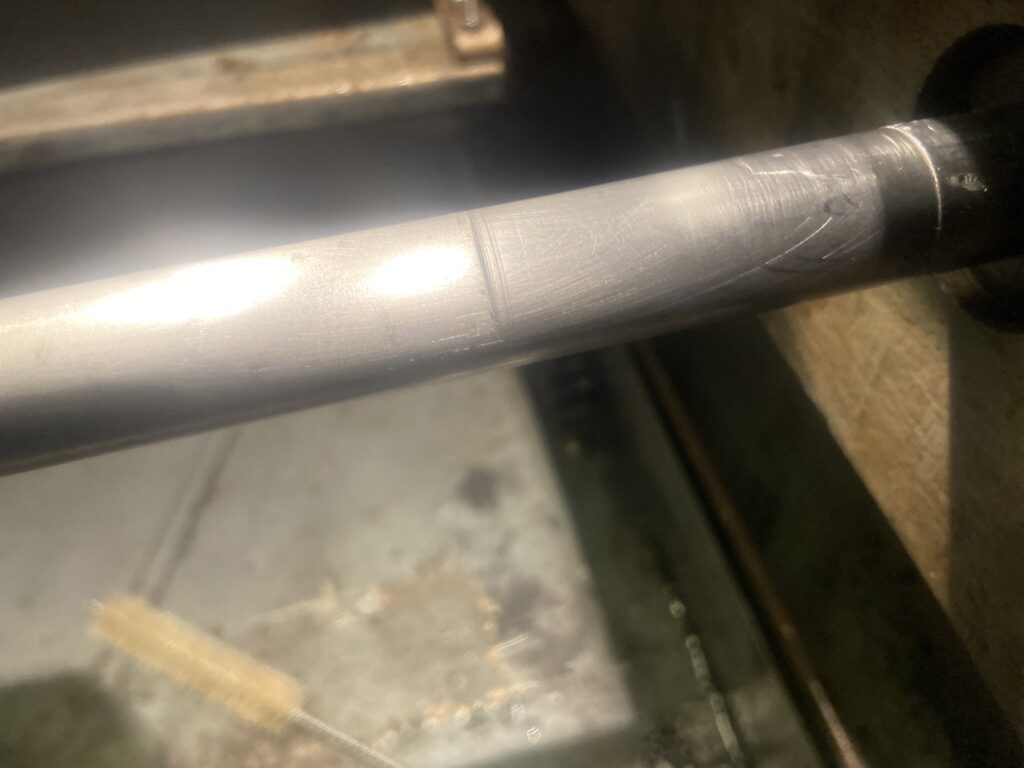 Michael Babcock from Interrobang Letterpress, who had stopped by to say hello, was the first to suggest flipping the shaft so the side without wear would be on top. A good idea, but because this end of the shaft is notched to accept a key (plate) that prevents the shaft from rotating, we had to drill a new hole in the bed casting to the left of the shaft for the screw that holds the key. After reassembly, we checked the drum level against the bed and the bubbles on the spirit levels matched. The press, otherwise needed general maintenance and some minor parts. Now it's ready to take on students again.