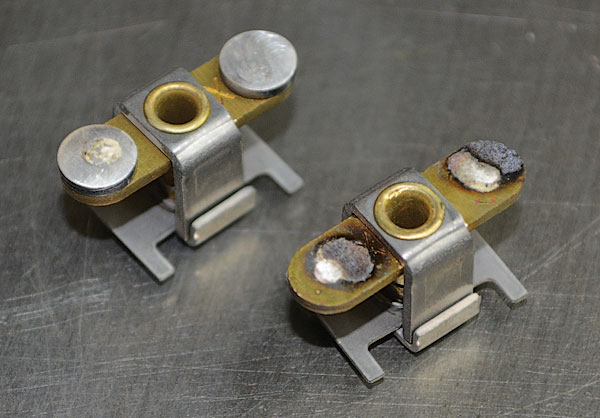 We have a Vandercook Universal III. I had a few spare relay contacts, but have just burned out a couple.
Anyone have an idea if there is a way to get these or does anyone know if you could adhere the actual contact?
I was thinking that maybe there was a way to get the whole relay or maybe get the contacts (disks) and weld(?) them on where they are missing. I'm not exactly sure if they've burned off or just fallen off. We do have at least a couple of the contacts (disks).
On the left is a new one. On the right is one that burned out yesterday.
Thanks for any suggestions.