I'm (still) refurbishing a Vandercook 320, and I've started attacking the gripper bar. I have it all apart and clean enough to handle, but I have noticed that the studs that hold and adjust the sheet guides seem to be a little off-square.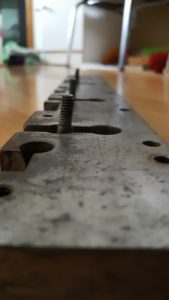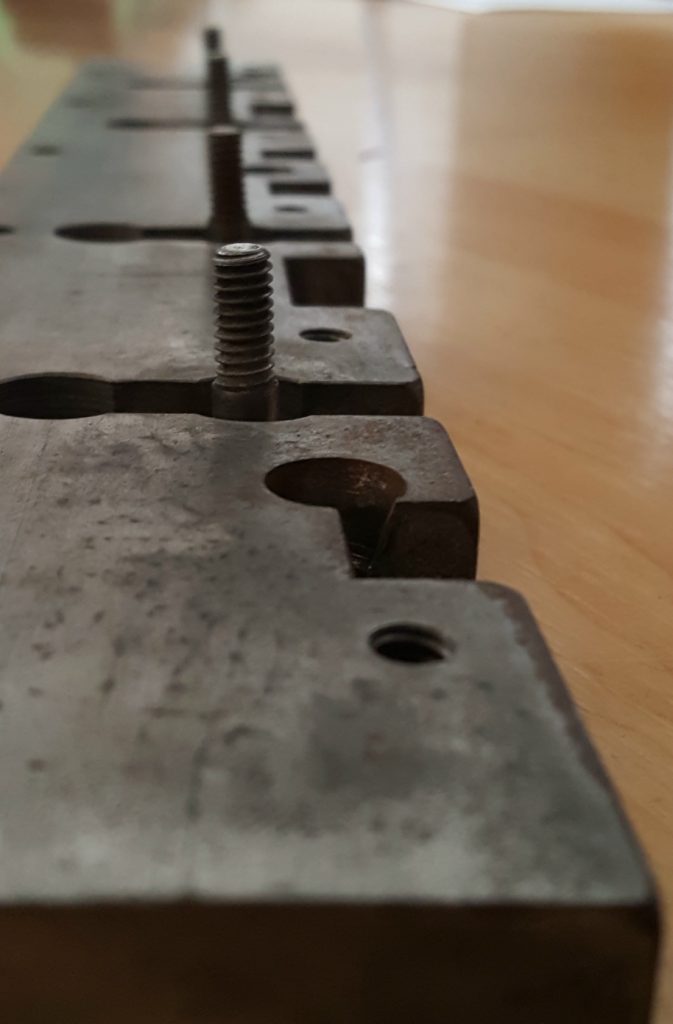 It looks somewhat like the result of crashing the guides (several times), but before I try to straighten them I was wondering if anyone could provide any insight as to whether these might be like this by design.
Even if it is by design, they are not all at the same angle.