This is for Fritz, who asked me to make a post here to place an order with NA Graphics.
My spring on the ink distributor roller broke a bit ago. We spoke on the phone last week. Is this the best way to place that order for the SP-20 Ink Distributor Roller springs? I need two.
In addition I'd like to order the threaded piece for the paper guide (traditionally made of plastic, but have since been manufactured out of aluminum I believe). When we spoke on the phone you said you knew the parts numbers for this. Let me know if you need more information. Please see my email address below to remit payment and provide shipping information.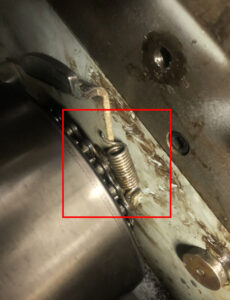 I hope this was an appropriate post!
Thanks so much!
Matao
matao@phillysoapbox.org