Hi Paul,
I've recently taken on a Western 4c which whilst operational hasn't been looked after very well in certain areas. Consequently there are some issues, one of which is a kind of whining noise that is audible as the cylinder travels across the bed. This only occurs when the forme rollers are engaged. Close inspection revealed a loose forme roller gear (non operator side) which has wear on it's teeth, a locking bolt that shows wear, plus wear to another part of the roller mechanism. It's quite possible it's been like this for some time.
The noise is annoying on short runs and I'd expect it to be even worse on longer ones.
See attached photos.
I've checked the third edition of your manual (on page 32) and it looks as though the forme roller gear mechanism for a Vandercook No.4 differs to the Western.
My hunch is the noise is caused by the wear on the gear. Any help appreciated.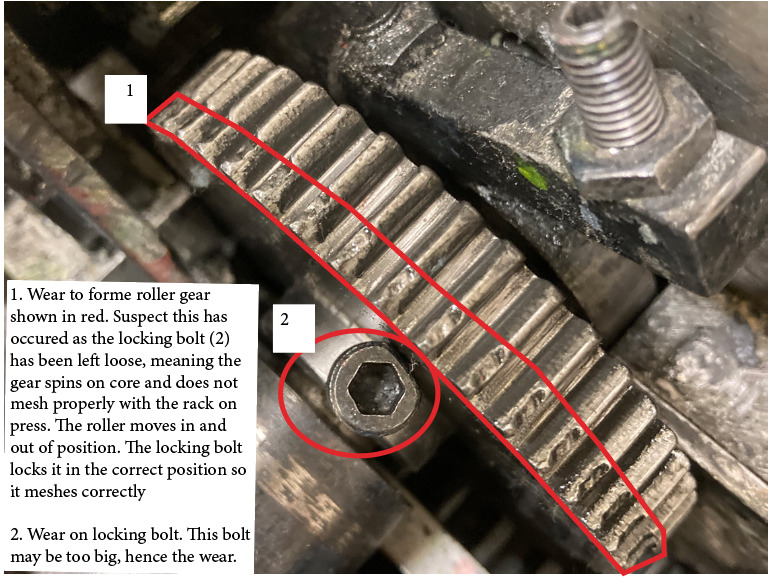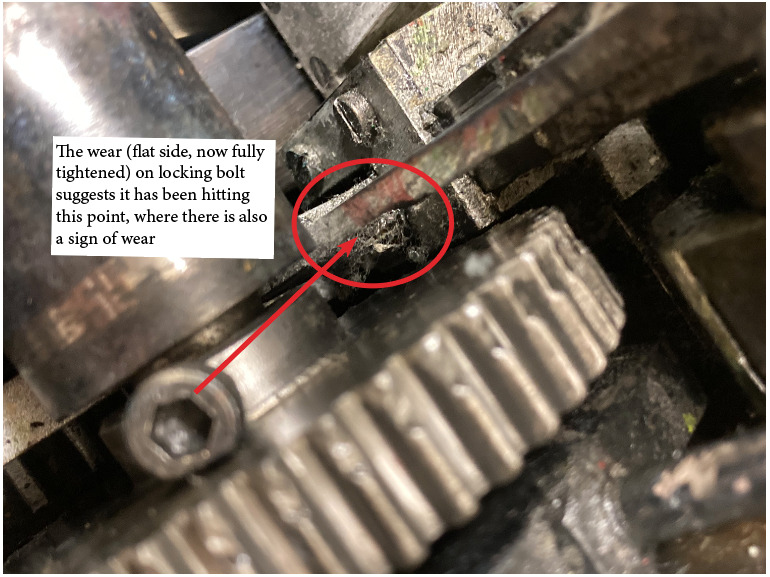 Thanks