We were printing a wedding invitation on Somerset paper on a Vandercook Universal III. The invitation is 22″ wide and has the deckle at both ends.
The only thing I did special to start was that I added a second paper registration down the long edge of the paper to make sure it was fed straight into the grippers.
The first run was a blind debossed image which we just pushed snugly, but gentley into the grippers.
To start the second color my plan was to simply add a piece of tape along side the sheet with a mark on it and then just position the score/fold mark against it and run them. If I was a bit off I didn't think it would matter. I positioned the first sheet of the second run snugly but gentley in the grippers, put the tape down, made a mark next to the score / fold mark as shown below.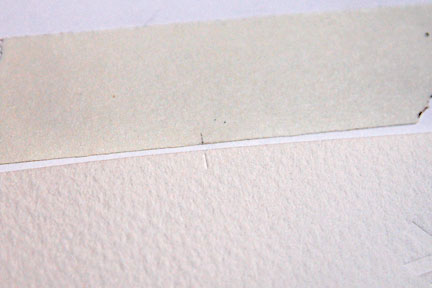 Then when I went to do the next print the mark wasn't even close as you can see below.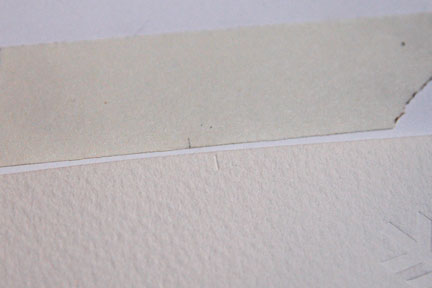 After messing up about 4 prints and just standing and staring at the press for a bit trying to imagine what variable would have this impact we tried seeing what the position of the cylinder was when it was at rest. And below you can see the problem over three photos that show how the cylinder settled into different positions that were about a 1/4″ from one extreme to the other.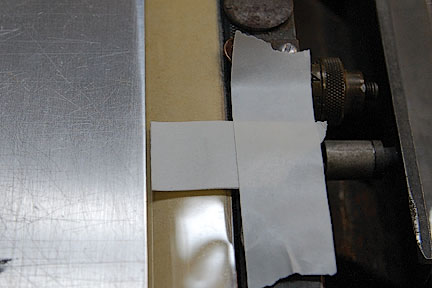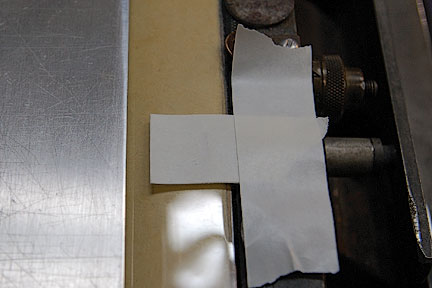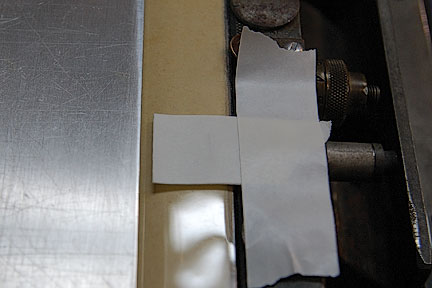 To try and correct the problem, which worked FAIRLY well at best, was to cut a metal bar a dimension that we could sort of ram into place to hold the cylinder in position as we registered the paper.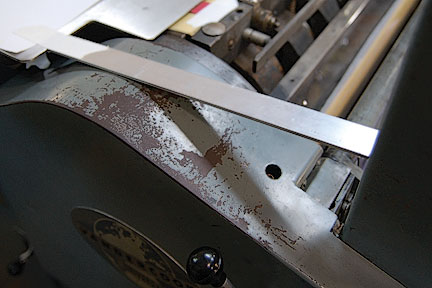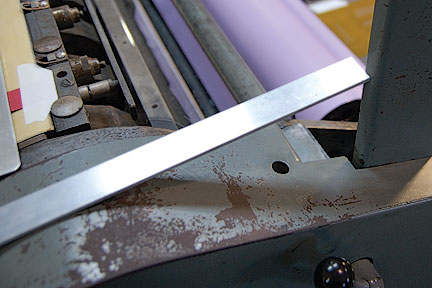 It did slow us down.
Just for the record, this is a clunky way to have to write a post that is this complicated. The place it gives to write is four lines tall which is way too short. You get a larger space to write if you go back in to edit your post (which I'm doing now).
Anyone else tried to register to the deckle edge of paper where you needed fairly accurate registration?