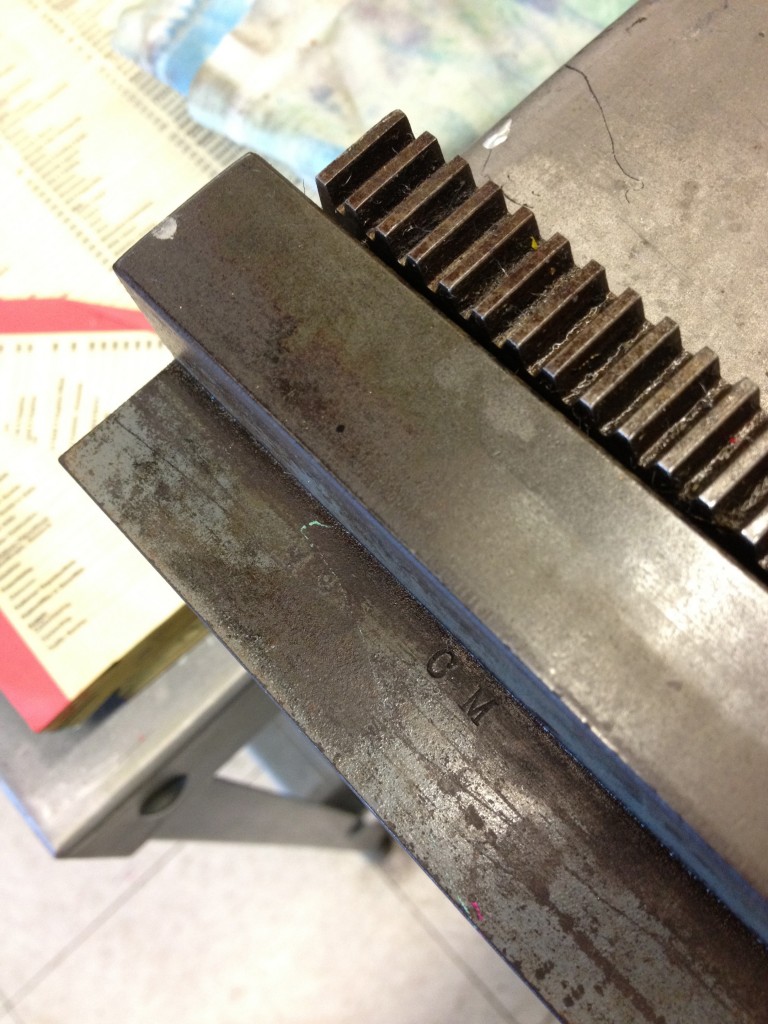 Hello all –
You'd think that after 4 years of owning this press and scrubbing, cleaning, and rebuilding most parts of our SP20, I'd have seen everything. A few weeks ago I noticed a pair of markings on the non-operator side of our press.
Directly across the end of the press from the serial number and the inspector mark (J.HLAVIN), outside the bearer is the following CM stamp:
It's not on the other, newer SP20 in our shop. Does anyone recognize it? Could it stand for Chicago Machinery (wild guess) or Craftsman Machine Co (sacrilege!)?
Is it from a sub-contractor or reseller?
Thanks all!