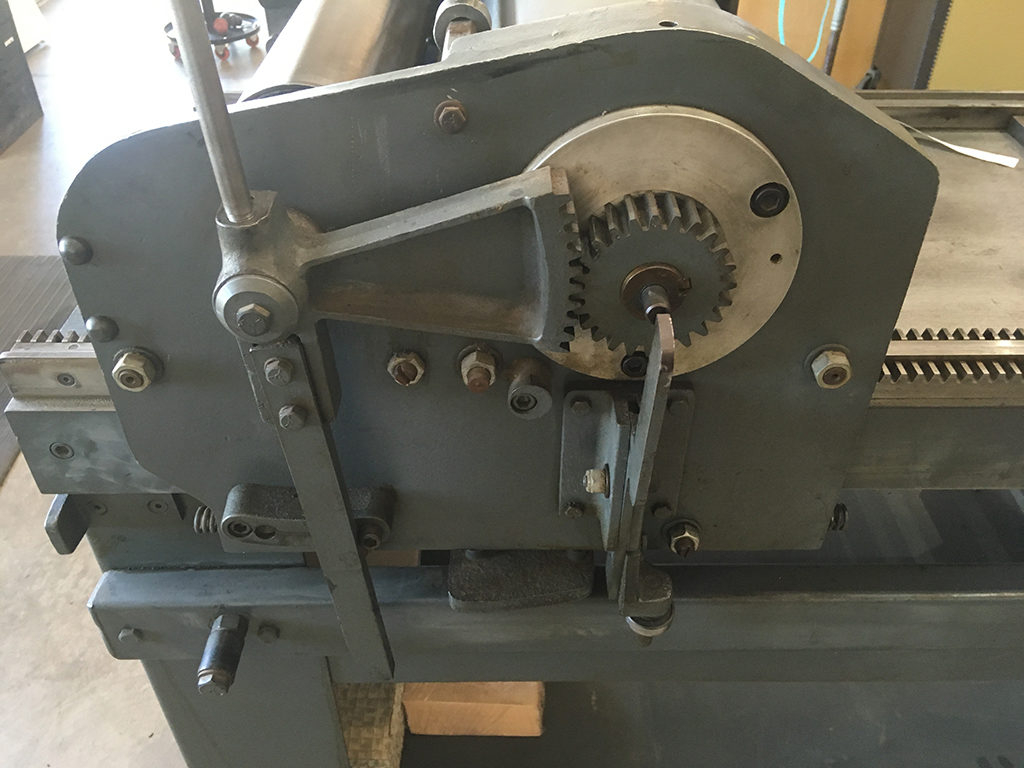 I recently spent a day at Hazel & Violet in Phoenix but left there with two unfinished tasks:
This press is missing its end guides. The channel for the end guides are ⅝" wide × 1 13⁄16" high × ½ deep. Can anyone confirm the specs and share a photo of their end guides?
2. When the print/trip lever is shifted to trip impression cylinder does not shift into trip during forward travel of the carriage. However, after the print stroke is complete, the cylinder will automatically shift into trip for the return travel.
I think the bent rod visible in photos 3 and 4 is a factor if not the main problem. I hope that a Reprex operator can shed some light on this issue.